Radish and Butter (Simple French Snack)

Simple and elegant, radish and butter is a popular French snack you'll be making on the regular! For this homemade radish snack recipe, you can serve the radish sliced and topped with the butter and salt, or leave them whole and serve the butter and salt to the side for dipping. Fresh and delicious either way!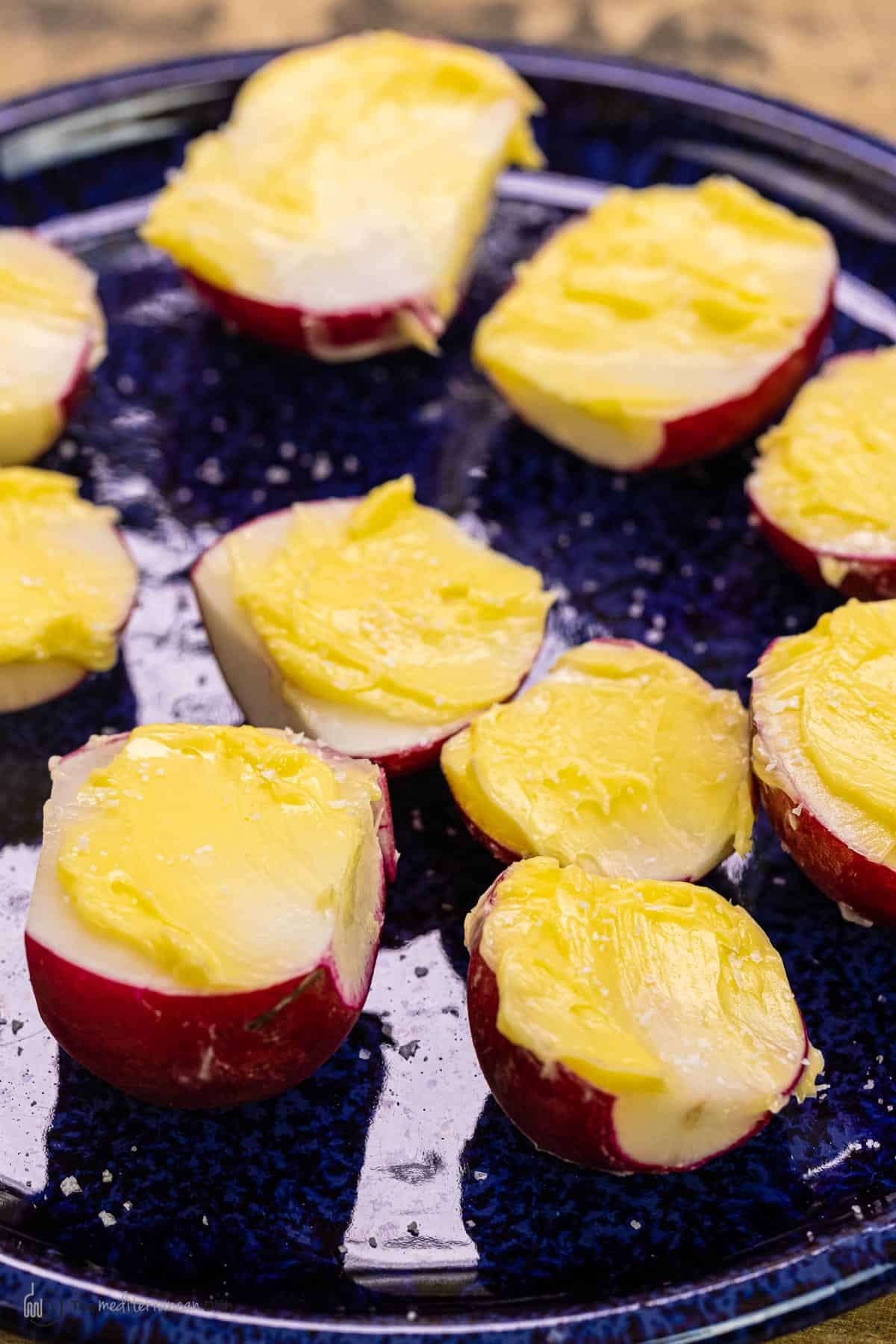 Radish and butter, a match made in…France!
Peppery, crispy radish, topped with butter and finished with a pinch of flaky sea salt is a French snack that is both simple and elegant.
I'm not typically a butter person (other than the occasional cookies, I mostly rely on good olive oil and rarely use butter for anything). But, I fell in love with this idea of radish and butter while visiting Paris a few years ago. And it's one of the easiest fresh, low-carb treats you'll make!
A couple ways to make this simple radish snack
In this homemade version, you simply trim the leaves and stems off the radish, cut it in halves, and spread a bit of softened butter on each half (it's important for the butter to be at room temperature). Finish with a pinch of sea salt or kosher salt.