Crispy Salmon Rice Bowl (Better Than TikTok)

Ready in just 20 mins, you'll love these Mediterranean-style salmon bowls with crispy rice and flaky, perfectly seasoned pan-seared salmon. NOT your average salmon rice bowl!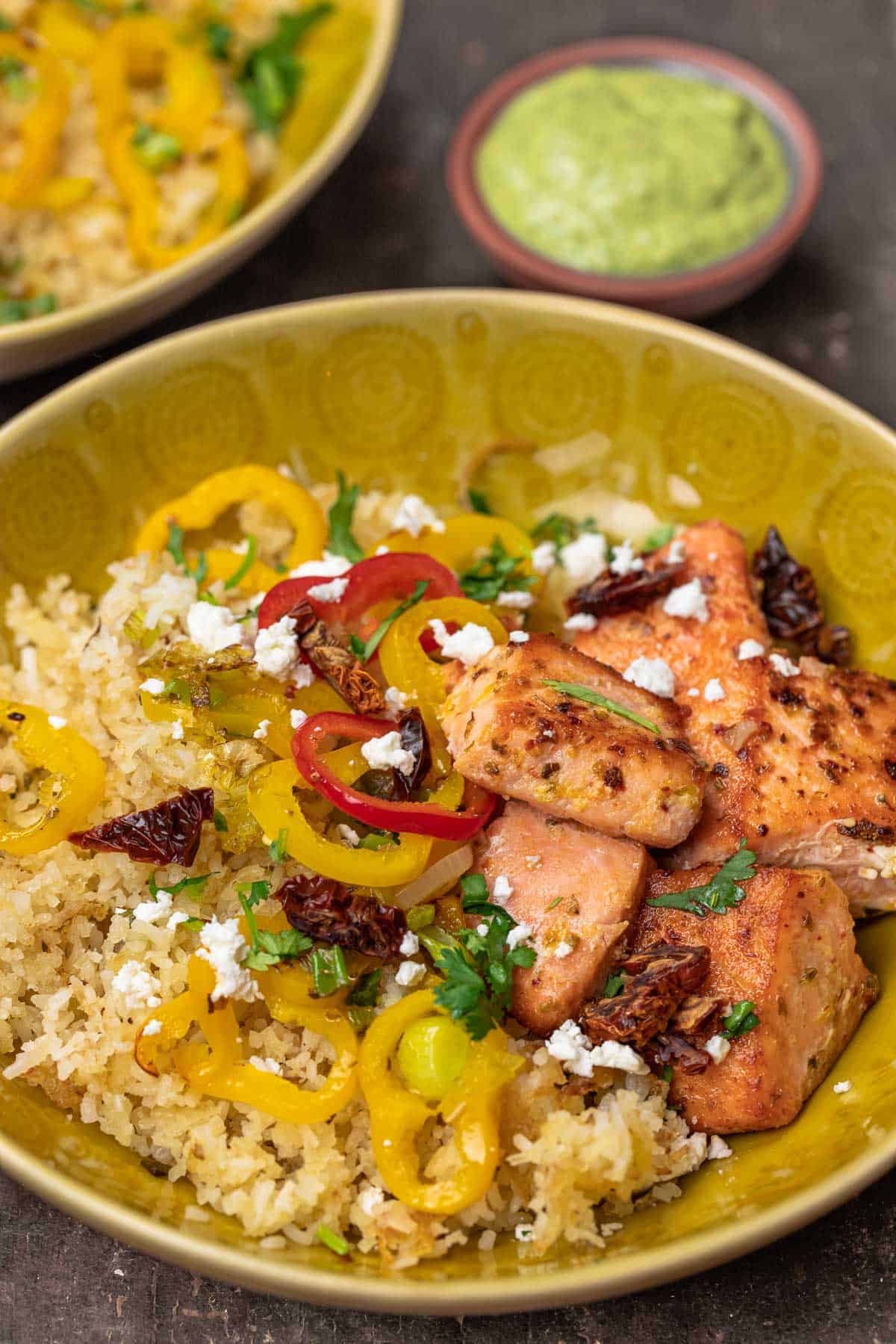 Salmon rice bowl, the Mediterranean way  
Thanks to TikTok, the world has been turned on to making the beloved Emily Mariko's salmon rice bowl for dinner.  What a fun way to use up leftover salmon!  
My easy salmon bowls recipe is  something a little different, with a delicious Mediterranean twist. This recipe starts with crispy rice (yes, I'll show you how to get some good crunch on your day-old rice!), topped with chunks of quick pan-seared salmon in olive oil, and fresh herbs, sun-dried tomatoes, and bright bell peppers! Finish it with a drizzle of my tahini green goddess dressing, which comes together in just 5 minutes and that you can totally prepare ahead of time! 
These easy dinner bowls take only 20 minutes to put together. You'll be making them on repeat!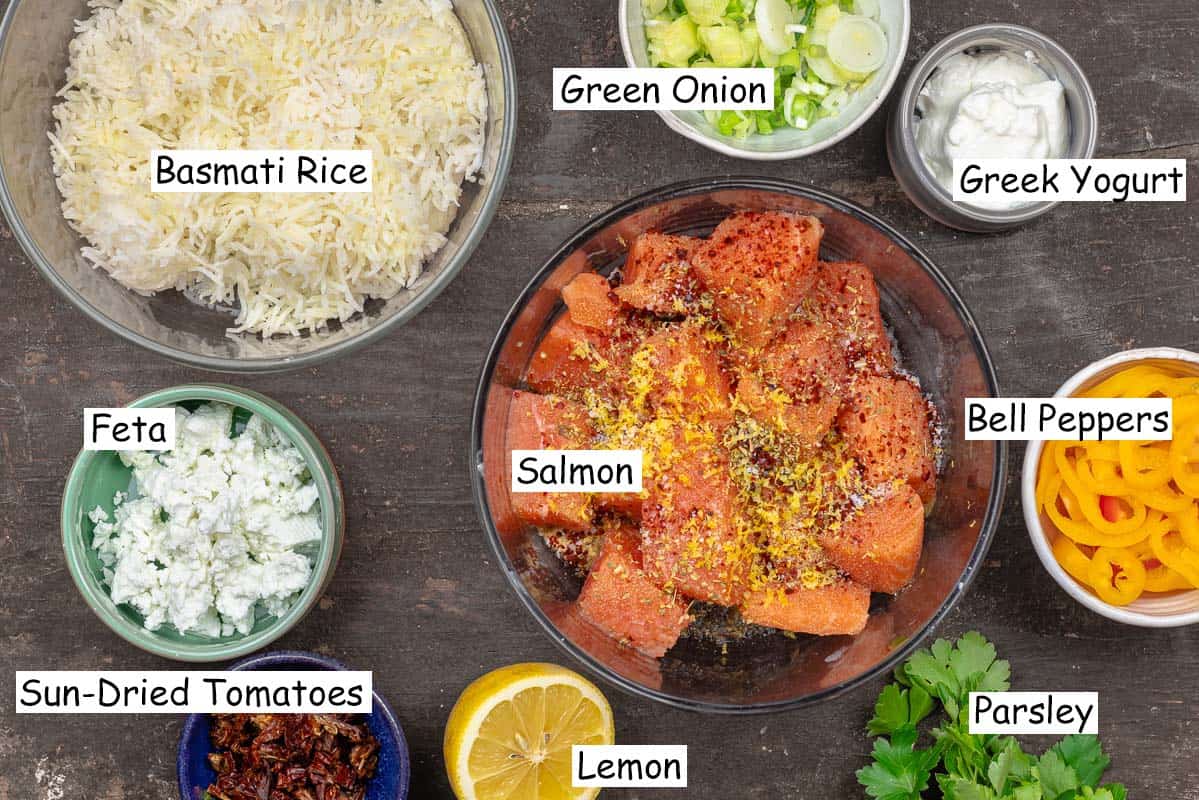 Ingredients you'll need for a salmon rice bowl
These rice bowls are easy to put together with a few simple ingredients including: Salmon, leftover rice, and a handful of fresh toppings you may have in your fridge! Let me share a few notes about these ingredients…
Crispy rice
To turn your average already cooked rice into crispy rice, all you need to add is a bit of fat and heat. Toss your basmati rice with a bit of Greek yogurt and ghee (clarified butter), then cook it in olive oil in a large skillet (large enough so the rice can be spread in one layer). The rice bits will turn crunchy and golden brown, and that's exactly what you need!