Best Pasta Primavera with Roasted Vegetables

You'll love this quick pasta primavera recipe with perfect al dente pasta tossed with tender roasted vegetables and a simple, lighter primavera sauce!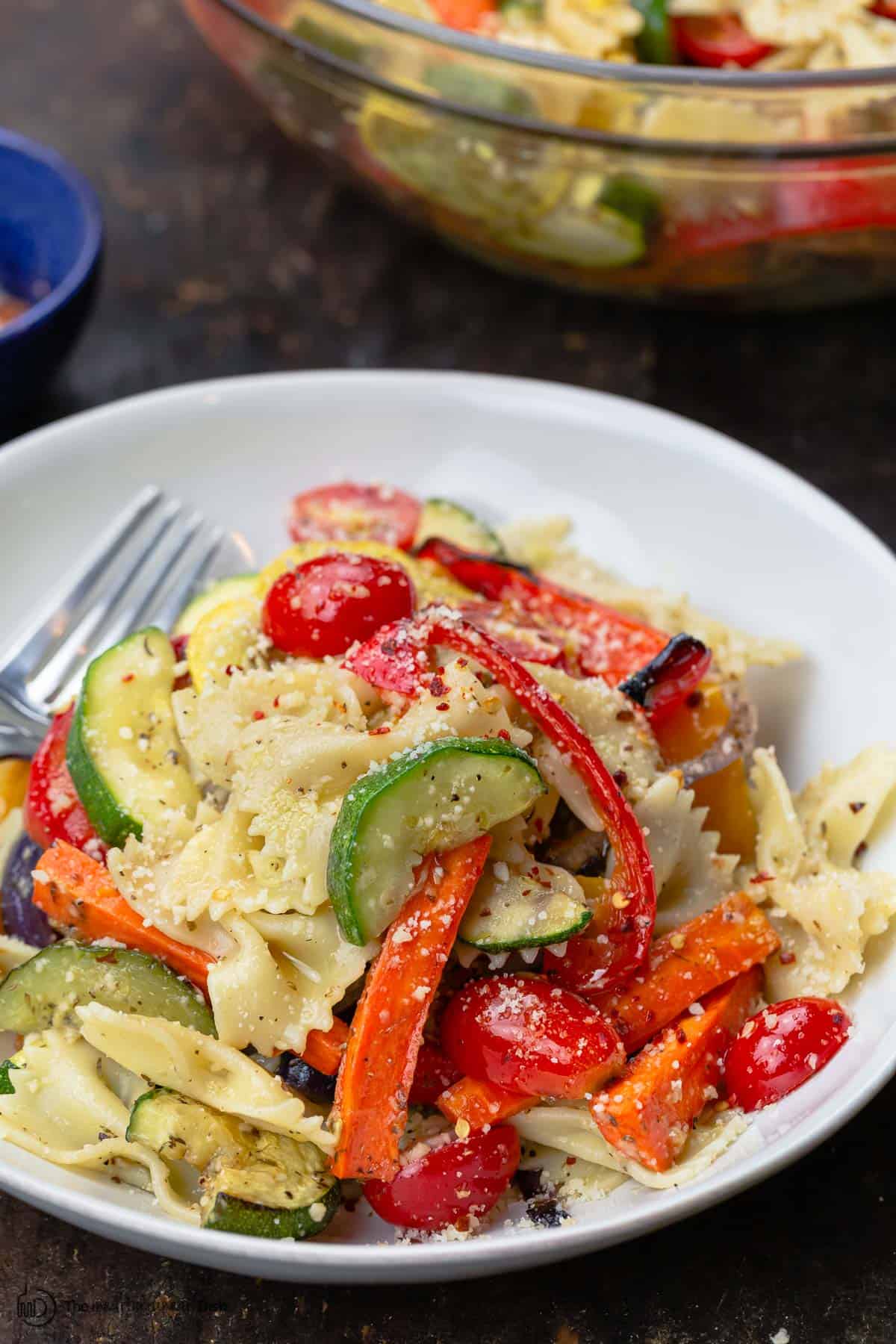 Pasta primavera
The word "primavera" means "spring" in Italian. And before the whole idea of seasonal eating became popular, pasta primavera was the wonderful expression of it – loads of seasonal vegetables tossed with pasta. Simple and bright!
I can safely say primavera is never boring because, depending on what vegetables I have on hand, I never make it with the same ingredients twice.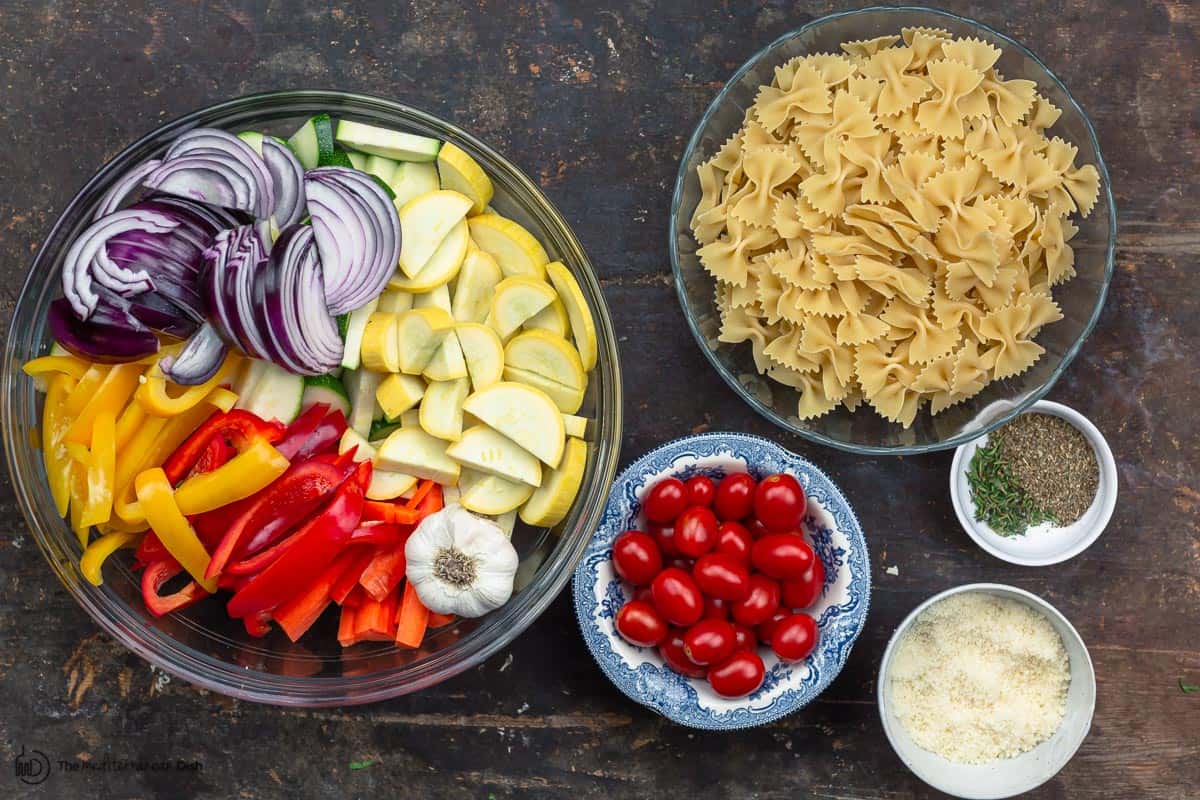 Ingredients for pasta primavera
Minced garlic – You can use anywhere from 3 to 6 cloves of garlic, depending on how much of a garlic-lover you are!
Seasonings – Dried oregano and fresh thyme: Robust dried oregano and earthy fresh thyme are used to season both the vegetables and the cooked pasta.
Extra virgin olive oil – I use our Private Reserve Greek EVOO here. Because I favor a lighter primavera sauce that leans on extra virgin olive oil for flavor and silky texture, using quality EVOO is important.
Short pasta of your choice – I use farfalle pasta (also known as bowtie pasta), but penne is used more frequently.
Grape tomatoes – You need half a pound of halved grape tomatoes. These are added at the very end, uncooked, for a pop of color and acidity to instantly brighten the pasta primavera.
Lemon zest – Zest a large lemon and sprinkle it over as a finishing touch for zippy, citrusy flavor.
Grated Parmesan cheese – Because the sauce is very light, I added ½ cup Parmesan cheese for a bit of richness. You can use more or less to your liking. To make this pasta primavera vegan, omit the Parmesan, use your favorite Parmesan-style vegan alternative, or sprinkle on some nutritional yeast for cheesy flavor.
Vegetables (more on that below!)
Primavera vegetables and how to prepare them
Because primavera means spring, primavera pasta is usually made with loads of colorful spring vegetables. But I like to eat primavera year-round, so I just use whatever seasonal vegetables I have on hand! 
In this pasta primavera recipe, I use a medley of vegetables: zucchini, carrots, bell peppers (different colors), and red onion. Some other options you could try are roasted broccoli, asparagus, peas, corn, or fresh green beans. 
Basically, as long as you're using flavorful in-season vegetables with a variety of colors and textures, your pasta primavera will be exciting and delicious!