Best Panzanella Recipe (Tuscan Tomato and Bread Salad)

Perfect ripe tomatoes, hearty Italian bread, and a tangy vinaigrette make this easy panzanella salad! Drying and toasting the bread with a little olive oil in the oven gives you the best texture. Check out more tips for how to make panzanella perfectly!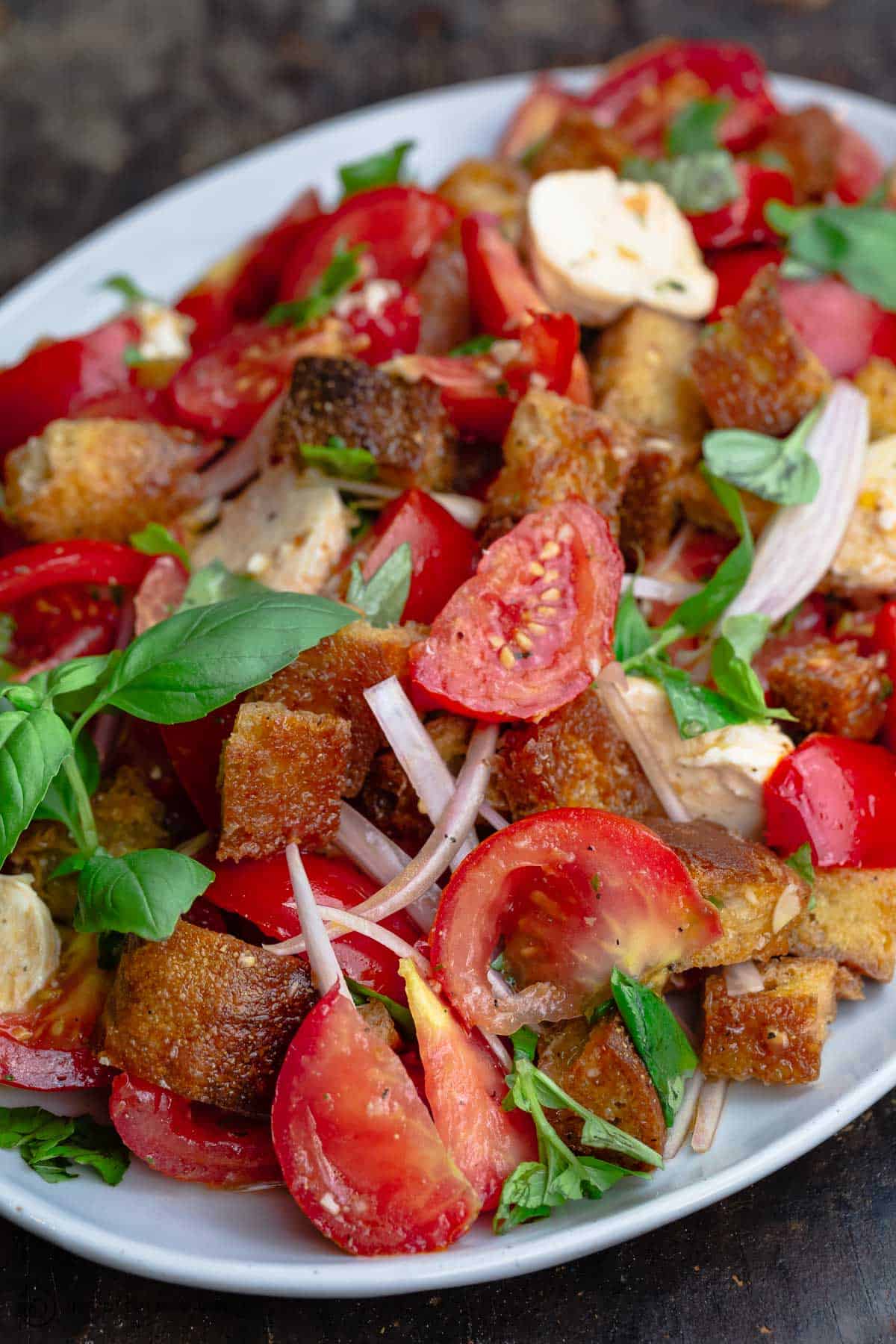 A classic Tuscan bread salad, panzanella is made of ripe tomatoes, dried Italian bread, and a simple tangy dressing. But for something so simple as bread and tomatoes, panzanella salad is one surprisingly complex and delightful summer dish, and one of my favorite things to make with tomatoes.
As much as tomatoes seem like the star of this salad, my Italian friends will say that panzanella is not another tomato salad with some bread croutons; it's a bread salad that can be made with tomatoes or any other vegetables (although I stick with the classic tomatoes in this panzanella recipe).
The idea of bread salads is a familiar thing in different parts of the Mediterranean (if you've had my fattoush salad, you know it's another delicious example that gives leftover bread–in this case, pita–a new life). And beyond salads, in Mediterranean cooking, you'll find other ways to use up some bread in soups like gazpacho and ribollita, to sweet like sopapillas and endless bread puddings and more.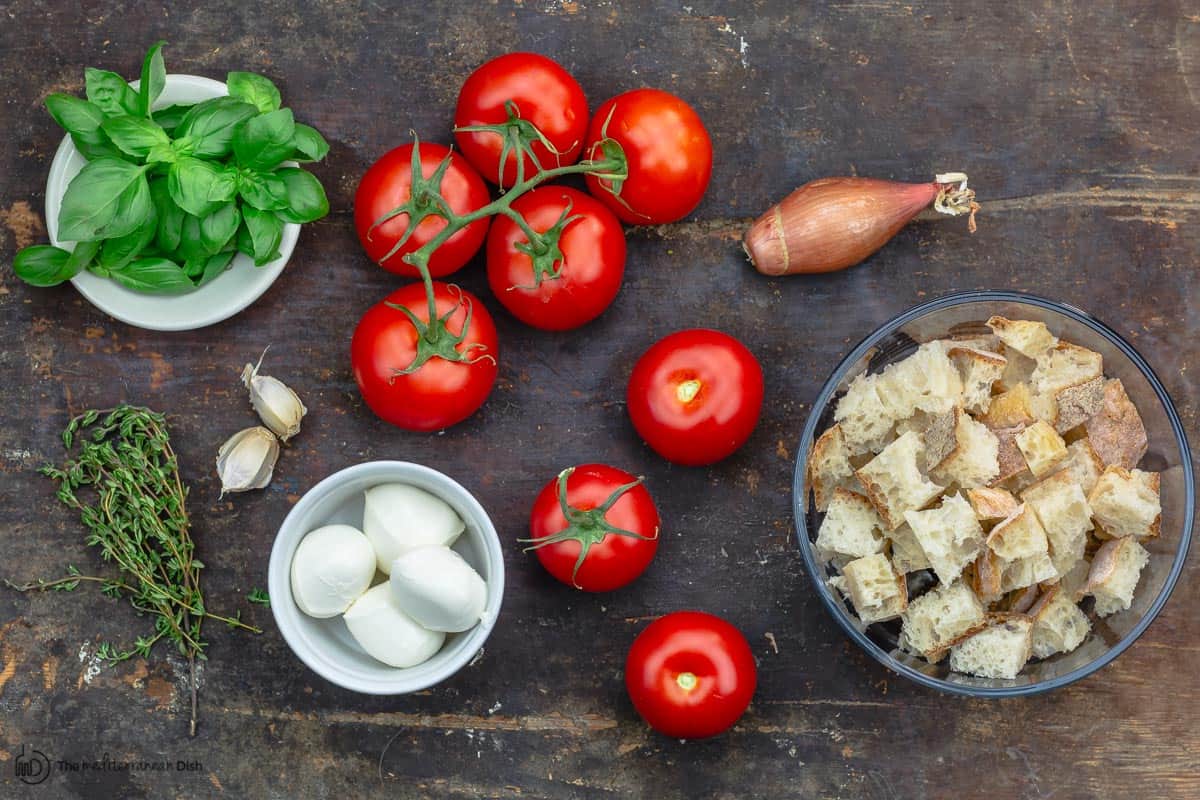 So, about traditional panzanella
The Guardian points out that as with other peasant dishes born of necessity, from Florence down to Rome, there are endless variations of this salad, but the non-negotiable is hefty day-old country bread. Prepared the traditional way, this salad will always start with stale bread that's soaked in water for about 15 minutes or so, then wrung out and cut up or crumbled by hand to be tossed with vegetables (whatever is in season), extra virgin olive oil, and red wine vinegar.
But after tinkering a few times, I give you my favorite version of panzanella (mine does have mozzeralla), and I'm excited to share some tips that have made all the difference for me.
Dry and toast your bread for panzanella!
The best bread for this salad is a hearty loaf with a coarse, chewy center and a good crunchy crust that will allow it to sit in the dressing without falling apart and getting too soggy. Try Italian country bread or ciabatta, and if you remember, tear the bread up and allow it to sit uncovered for a few hours or overnight so that it will dry and harden. And before you make the salad, go ahead and toss the bread in some good extra virgin olive oil and toast it in the oven for a few minutes until it crisps in some parts but remains somewhat chewy too.