5-Minute Lemon Parmesan Lettuce Salad

Crisp lettuce is the star of this simple lettuce salad recipe with the easiest lemon dressing and a good sprinkle of Parmesan cheese. You'll be making this easy salad recipe over and over! It comes together in just 5 minutes.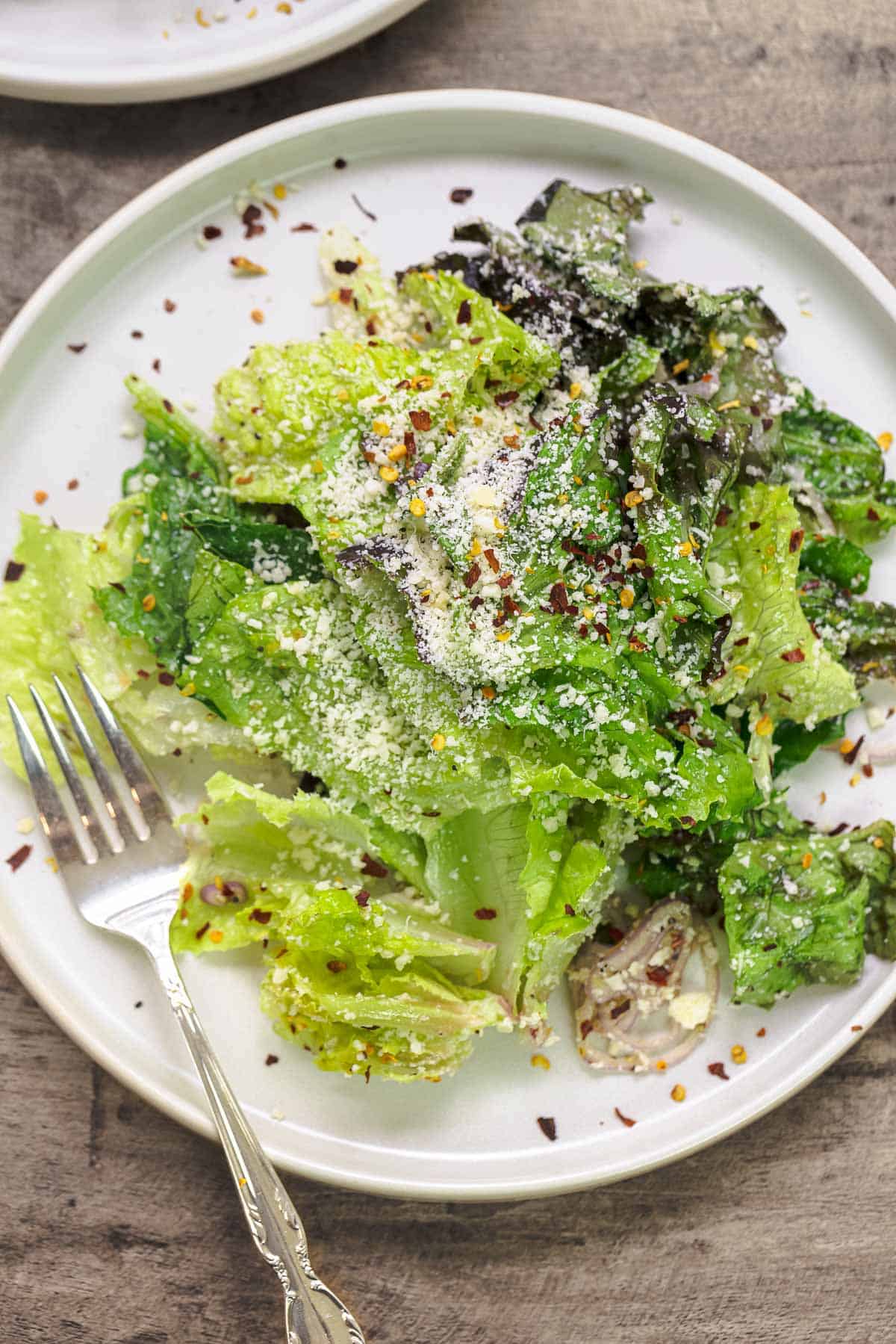 Wondering what you can make with lots of lettuce? This simple lettuce salad with Parmesan and lemon is a must-try! It takes just 5 minutes and 7 ingredients including the dressing!
Serve it as a side, or use this easy lettuce salad as a bed for some grilled fish, chicken kabobs, lamb rack, or even shrimp skewers. Heck, for a no-cook meal, you can shred some rotisserie chicken or crumble some tuna on top!
What is the best lettuce for salad?
For something like this lettuce and Parmesan salad, try to use a crispy lettuce such as Romaine or red leaf lettuce (I used both to give me a little variety and good texture). You can also throw in some frisée lettuce, Belgian endive, or arugula, but be sure to start with Romaine lettuce and fill in with the rest. 
When buying your lettuce, look for crisp, bright-colored leaves, and avoid anything that looks dry or wilted. Some spotting or small holes are common, particularly if you're buying organic lettuce that's been grown without the use of sprays.