21+ Easy Eggplant Recipes You'll Love!

Learn how to cook eggplant perfectly so that it is tender and delicious that even eggplant skeptics will fall in love! This list of 21+ eggplant recipes has all the delicious casseroles, pasta, smoky dips, and even eggplant fries. There is something for everyone!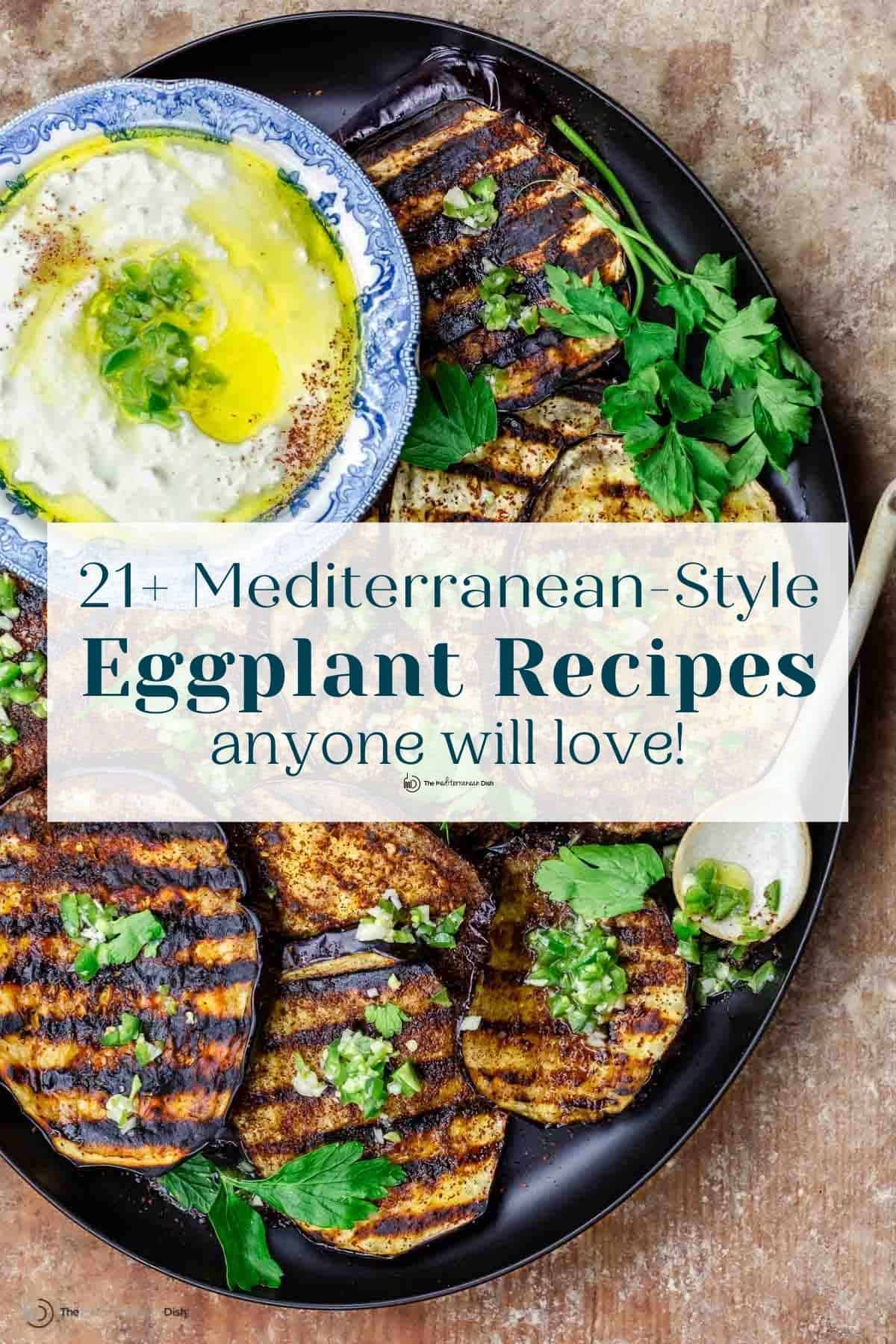 Eggplant, a favorite Mediterranean ingredient 
Of all the vegetables and fresh produce out there, eggplant (aubergine) seems to be one of the most divisive ingredients. I get it! Many people have had some unfortunate encounter with eggplant where it turned too spongy, too bitter, or too soggy and overcooked.
But if you've been cooking the Mediterranean way for any amount of time, you already know there is no shortage of easy eggplant recipes that teach you how to cook it properly so that it is tender and delicious that even eggplant skeptics will fall in love! 
Personally, I love eggplant prepared simply: roasted until velvety tender or grilled until smoky and tender. But there are many more ways to play up this veggie, and my list of eggplant recipes is a great place to start! In these recipes, you'll find all my tips for cooking it so it's creamy, never mushy or rubbery! And never bitter either. (And if you're looking for the healthiest way to cook eggplant, you'll find a few options here! 
Now the one big question is: Should you salt your eggplant before cooking? My short answer is, yes! While you do not have to, it's a very good idea as it enhances texture and flavor. Let's discuss why.
Should you salt your eggplant before cooking? 
In most cases, I highly recommend salting your eggplant before cooking. The salt will do its magic in extracting excess moisture (and any bitterness out) while enhancing flavor. Salt also breaks the eggplant's spongy texture, turning it more tender and creamy once cooked. 
So when you are ready to cook some eggplant, simply slice it up and give it a good dash of kosher salt on each side, then let the slices sit for about 30 minutes or so until you see some beads of water on the surface. Be sure to wipe the eggplant dry and remove excess salt before cooking. 
Now let's get to my list of healthy eggplant recipes you'll be making on repeat! We' start with the top 5 recipes as voted by our readers. Let me know which one you'll be trying first.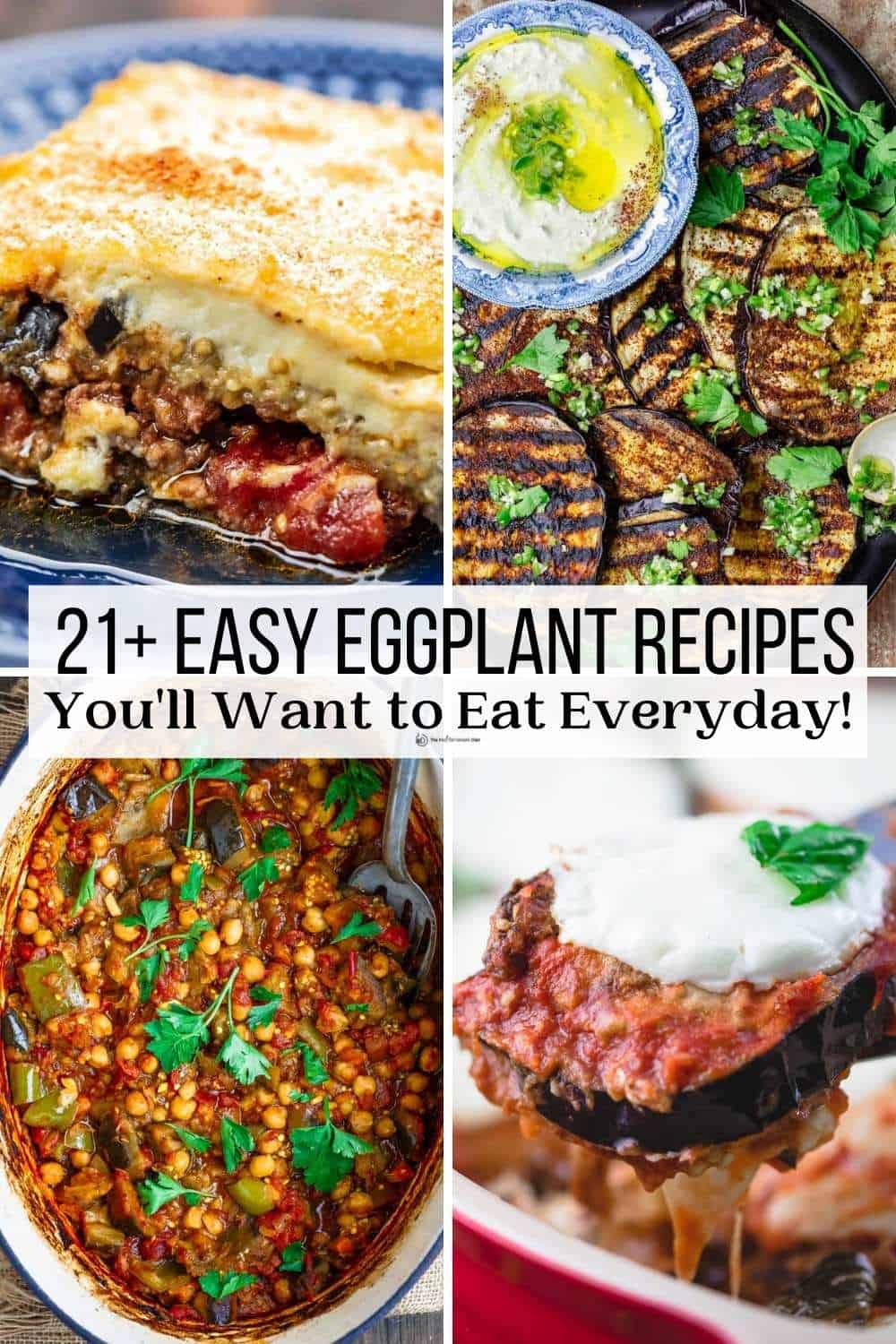 Our top 5 best eggplant recipes 
The most popular recipes using eggplant on our site are also some of my ultimate favorites, and a wonderful representation of the many ways you can cook eggplant! Bursting with flavor and pretty easy to make, you'll love these delicious fan-favorite eggplant recipes. Check them out:
Grilled Eggplant with Whipped Feta 
Tender and perfectly charred Mediterranean grilled eggplant is finished with a drizzle of olive oil infused with garlic and jalapeno. Serve it alongside some indulgent whipped feta cheese for a smoky, tangy appetizer!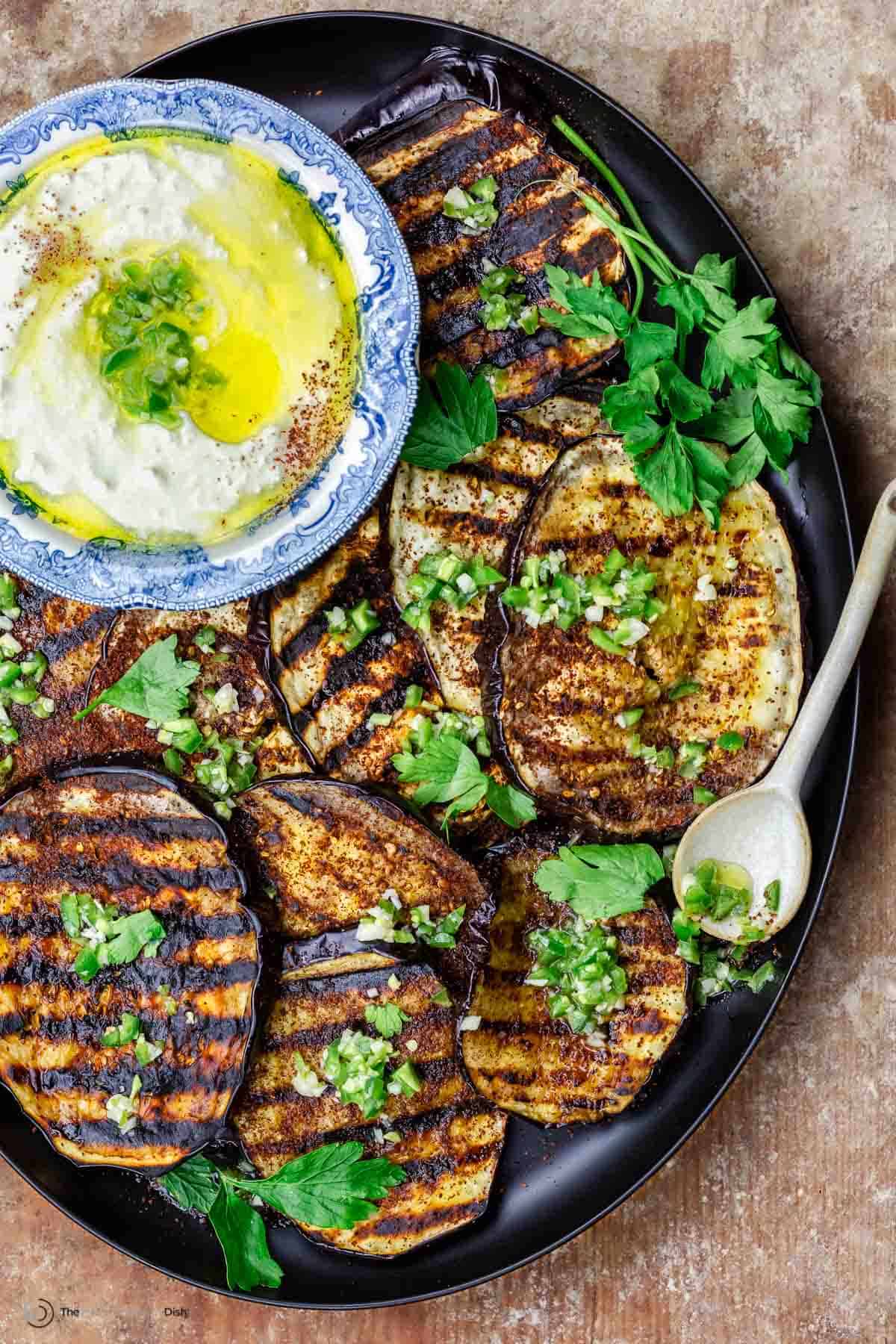 Easy Greek-Style Eggplant
One of my most beloved recipes, this simple vegan recipe with tomatoes, chickpeas, and globe eggplant cubes is comfort food at its finest. With warm spices and other pantry staples, this wholesome one-pot stew is a must-try!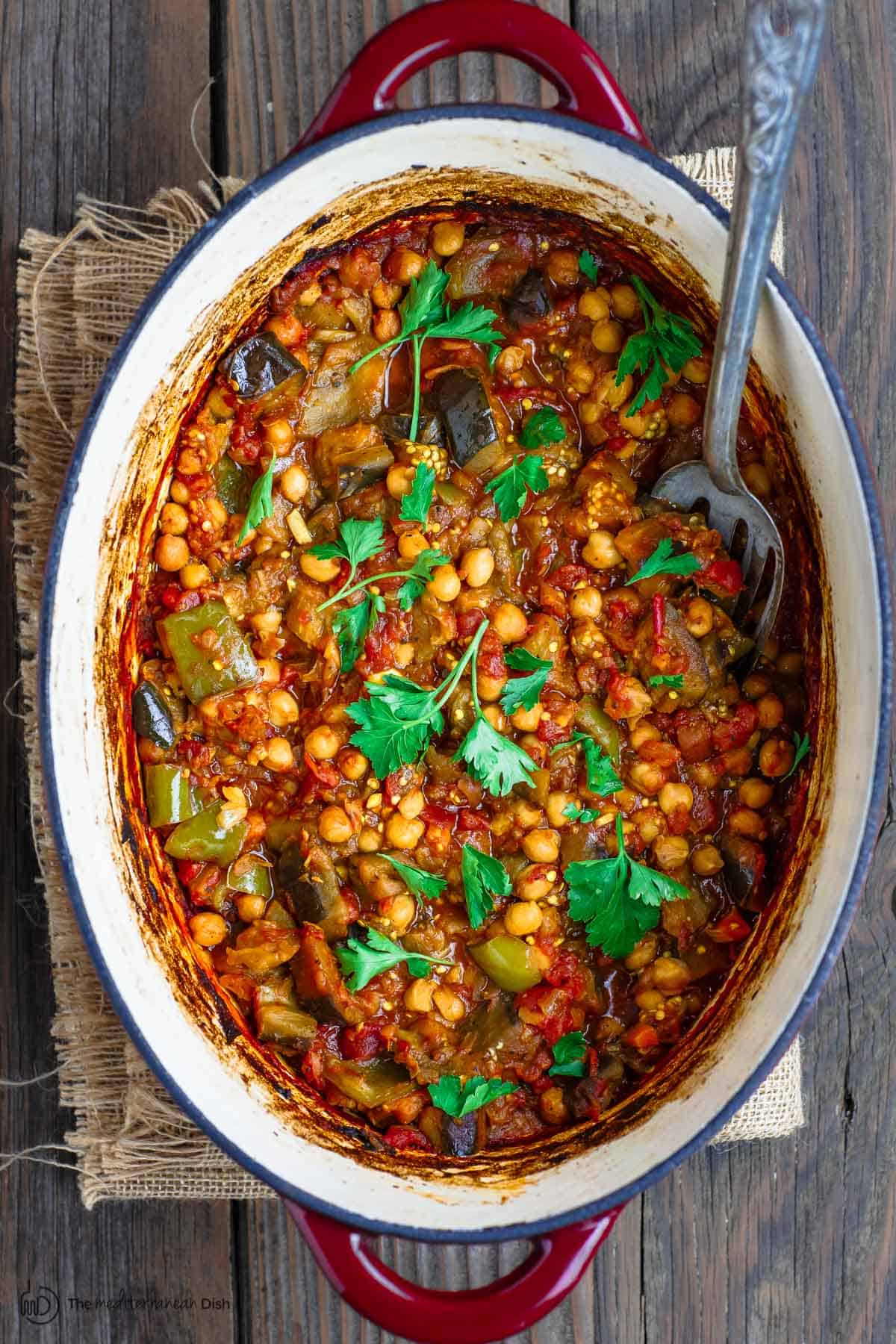 Easy Eggplant Parmesan
A classic Italian-style casserole with layers of eggplant, Parmesan cheese, fresh mozzarella, and basil, eggplant parm will be your new go-to eggplant recipe! It's a layered dish similar to lasagna, but without any pasta. Instead, the star of the show is eggplant, lightly fried and then baked until velvety.